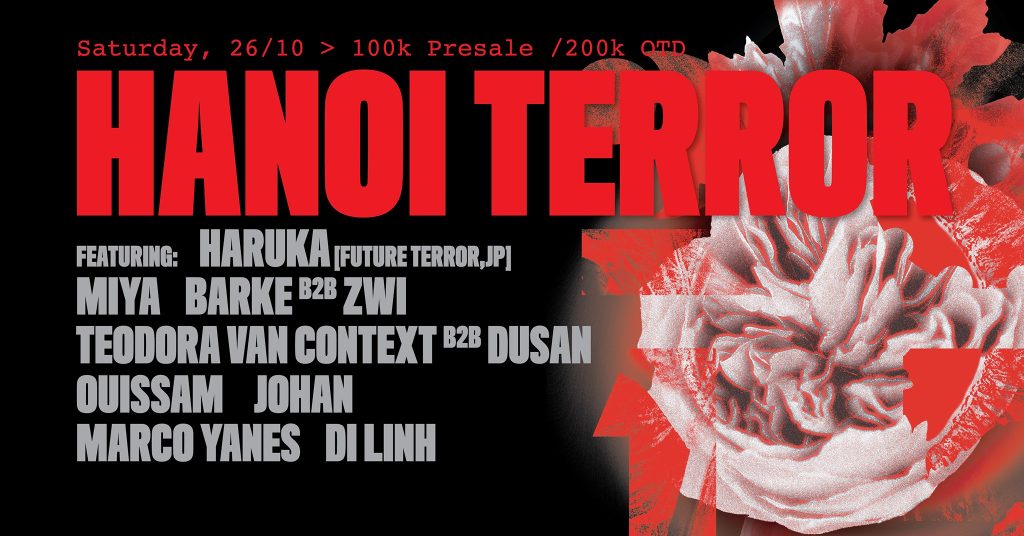 It's getting close to the end of October, to the time when we celebrate the dead, the evil, and the horror, the time for everyone to break free from what they expected to be, and express their true self. And for such celebration, Savage is going to bring to Hanoi the sound of Future Terror in Japan, with one of their frontman, Haruka, as our main guest.
Haruka is not a strange name to the music lovers in Hanoi, he has played at all major music festival in all over Vietnam, such as Equation, Zipang, or Quest,… and also is a regular guest at Savage as well as the Observatory. At the age of 26, he has honed his skills as a DJ through becoming a resident DJ and co-organizer of DJ Nobu's infamous Future Terror parties. He has played throughout Japan, including appearances at most of the major clubs in Tokyo – such as Unit, Contact, Dommune – as well as at the Fuji Rock and Rural festivals.
And to bring even more terror to this Hallow's Eve, we also added a list of local favorites to the bill, with Miya, Barke, Zwi, Teodora Van Context, Dusan, Johan, Marco Yanes & Di Linh.
——-
Pre-sale: 100K (purchase at Savage reception)
At Door: 200K