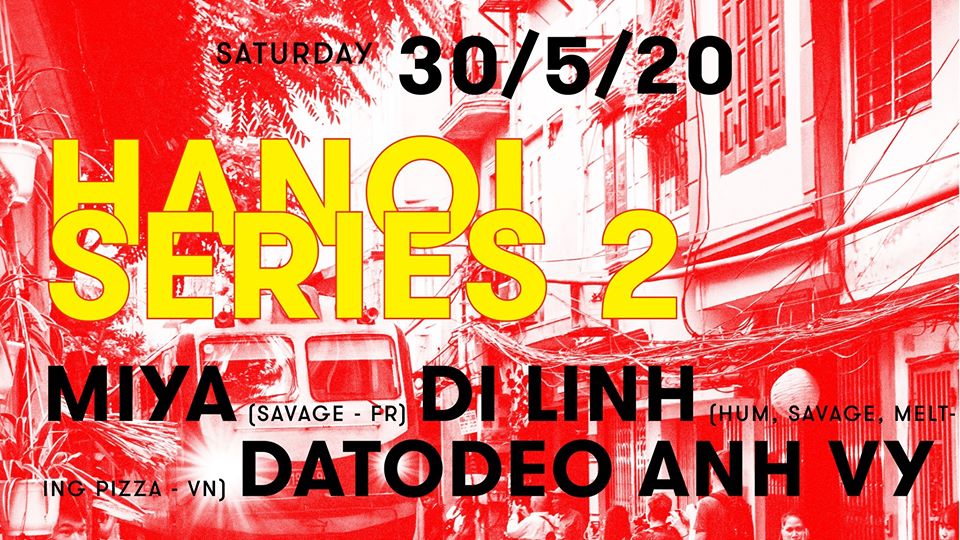 Following the dance floor-smashing visit of Ouissam last week, we've decided to make it a weekly thing and will be inviting key players from Hanoi to be our headliners every Saturday.
So, for the second installation of the Hanoi Series, we'll have the pleasure of two intrinsic parts of the city's electronic scene – Miya and Di Linh – in control of the club room for a cascading, fluid ride through their vast repertoires of cutting edge sound.
We also have another rising force out of Hanoi joining Miya in control of the club room: over the last few years, Di Linh has made her mark on the capital's underground scene with her refined, psychedelic approach to house and techno, with her sets in Savage's Red Cube room gaining notoriety for their ability to capture its collective emotion and atmosphere to full effect. We can't wait to hear what she does in ours.
Resident Advisor Event Link
https://www.residentadvisor.net/events/1409373