Read the full article from Mixmag Asia HERE.
Technology, community and serenity are the three unique pillars holding up Vietnam's newest studio space for electronic music producers and artists — HUM Studios.
Founded by Italian producer and DJ Marco Yanes and named after his techno-driven promoter brand HUM (Hanoi Underground Movement), HUM Studios softly opened its doors to the community in the Vietnamese capital of Hanoi in November 2021, and is now ready to offer their space for recording sessions, DJ lessons and intimate gatherings across their four-floor creative hub. Opening as a first of its kind in Hanoi, HUM Studios offers a 100% analog and professional studio space, a fully kitted-out club floor, a recreational lounge and bar area and a scenic rooftop for a music mingle while overlooking Hanoi's West Lake.
Since moving to Vietnam in 2017, Marco's goal has been to support and enhance a scene he has deeply fallen in love with — his well thought out business plan includes production courses, synth lessons, supporting personal projects and simply helping anyone to fully realise their musical idea with all the post-production finishing touches that could be needed. The HUM founder perfectly understands that producers hit writer's blocks from time to time, or access to tools and instruments can be tedious and costly. So, with the budding and creative youth of Vietnam in mind, Marco welcomes projects at any stage where he can simply help producers progress to a comfortable position on their own, or fully finish their projects with him at HUM Studios. Other areas of the business that will be keeping Marco and his team busy included creating unique sound packs and lessons in music production where students can learn the music making process from A to Z, including post-production treatment like mixing and mastering.
The team behind HUM Studios is made up of Marco Borg as Audio Engineer, Angelina Oleinikova behind the art direction, K.KLONG supporting the creative side and Savage resident DJ Di Linh as the business partner.
The main studio on the second floor is powered by some impressive technical elements that are both accessible and effective for experienced and young producers. A stable and highly popular Motu UltraLite Mk3 10 sound card and Behringer Ultragraph Pro and Ultra Patch Pro power the studio's core engine. And then we have the creative toys which include a Roland TR-8S, Dave Smith Tempest drum machine, a Korg Volca Sampler, an Elektron Analog Four MK2, an Elektron Octatrack Mk2 Moog Minitaur, a Korg Minilogue, a Korg Volca NUBass and a Roland Juno Gi keyboard. Ableton is the primary DAW, and HUM Studio provides an Ableton Push2 controller plus a Midi Thru Quadra for easy connectivity.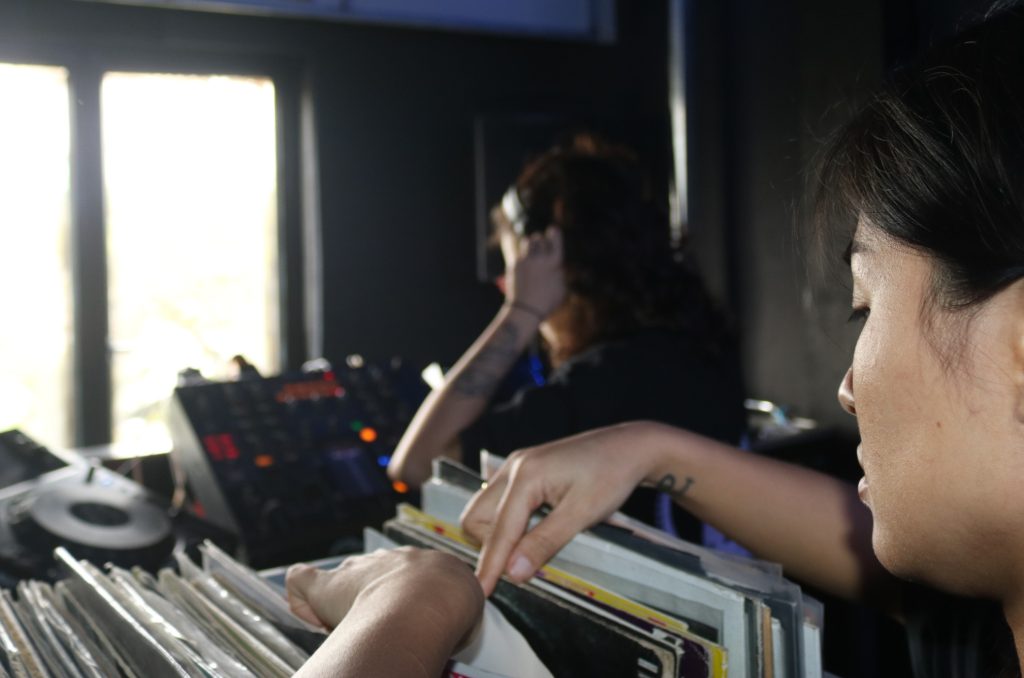 At HUM Studios, Marco says "when working on music here, you will feel at home, but with the support of professional equipment and advice, and that extra unreal feeling."
Coming from an underground music background — one he intends to fully utilise in the new studio venture — Marco's outlook is highly community driven where his goals are greatly aligned with that of the local scene. His career as a DJ took shape in Ibiza from 2011, where you could find him billed for parties at Pacha, Space, Sankey's, Zoo Project, Bora Bora as well as refined European clubs like Rush Club in Torino, Berlin's Club der Visionäre and BPM Festival in Mexico and Portugal. Moving to Vietnam was a conscious effort to step away from what was already familiar to him and solidify his musical ambitions in new surroundings, with new challenges.
Once in Vietnam, it took no time for Marco to nurture HUM into an active project across the country, hosting official parties for Epizode Festival and playing at the festival, a residency at Hanoi's favourite club, Savage and a memorable 24-hour party called Rave Under the Bridge at Nhật Tân Bridge (or Vietnam–Japan Friendship Bridge).
And to no surprise, Marco tells us, "HUM Studios would not be complete without a small club, with a proper set up and enough sound and space to record a set with that real feel." HUM Studios' third floor club space is equipped with a top of the line Pioneer DJ set up and powered by Funktion One speakers and the mood can be switched from a dark room with couple of mood and moving head lights to a peaceful recording space with a view of West Lake, perfect for an ambient set.
Whilst COVID-19 proved to be one of those undesirable challenges, but clearly not testing enough as Marco found a perfect location in the heart of Hanoi, with plenty of space to create a multi-plex studio, with one of the dearest views of the city. Marco stresses the big picture goal of the studio which is shared with his team of creatives and coordinators, "the purpose of the studio is to deliver a unique sound that's recognisable world wide, from Vietnam. That's what we're all doing this. We know it's a lot of hard work, but it's important to us."
Now open, membership subscriptions are available, as well as walk ins, and short term packages. The place to discuss memberships and project opportunities with Marco and his team is on the fourth floor of HUM Studios — a cosy, al fresco, rooftop terrace that perches you above Hanoi's bustling soundscape, ideal for setting forth your next sound project.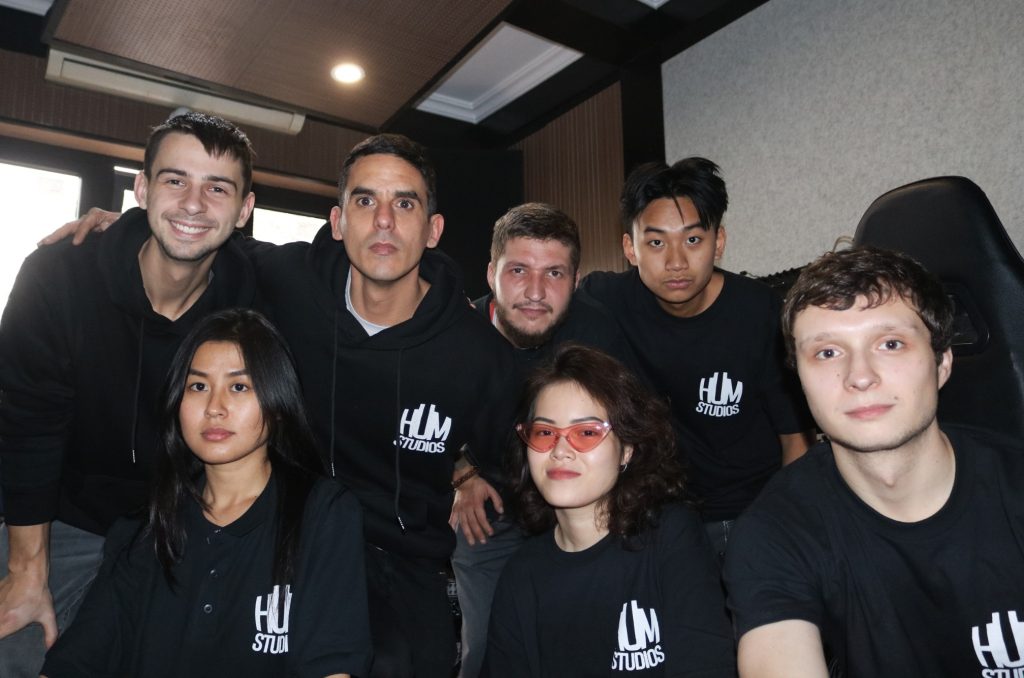 To truly benefit from HUM's services, it is advised to look into their annual membership subscription which is 200,000 VND, or less than US$10, per year. The membership entitles you to heavy discounts of up to over 50% hourly (and monthly) rates, invitations to private events and workshops and priority access to the space.
For more information about HUM Studios, you can check their website or follow their Instagram.