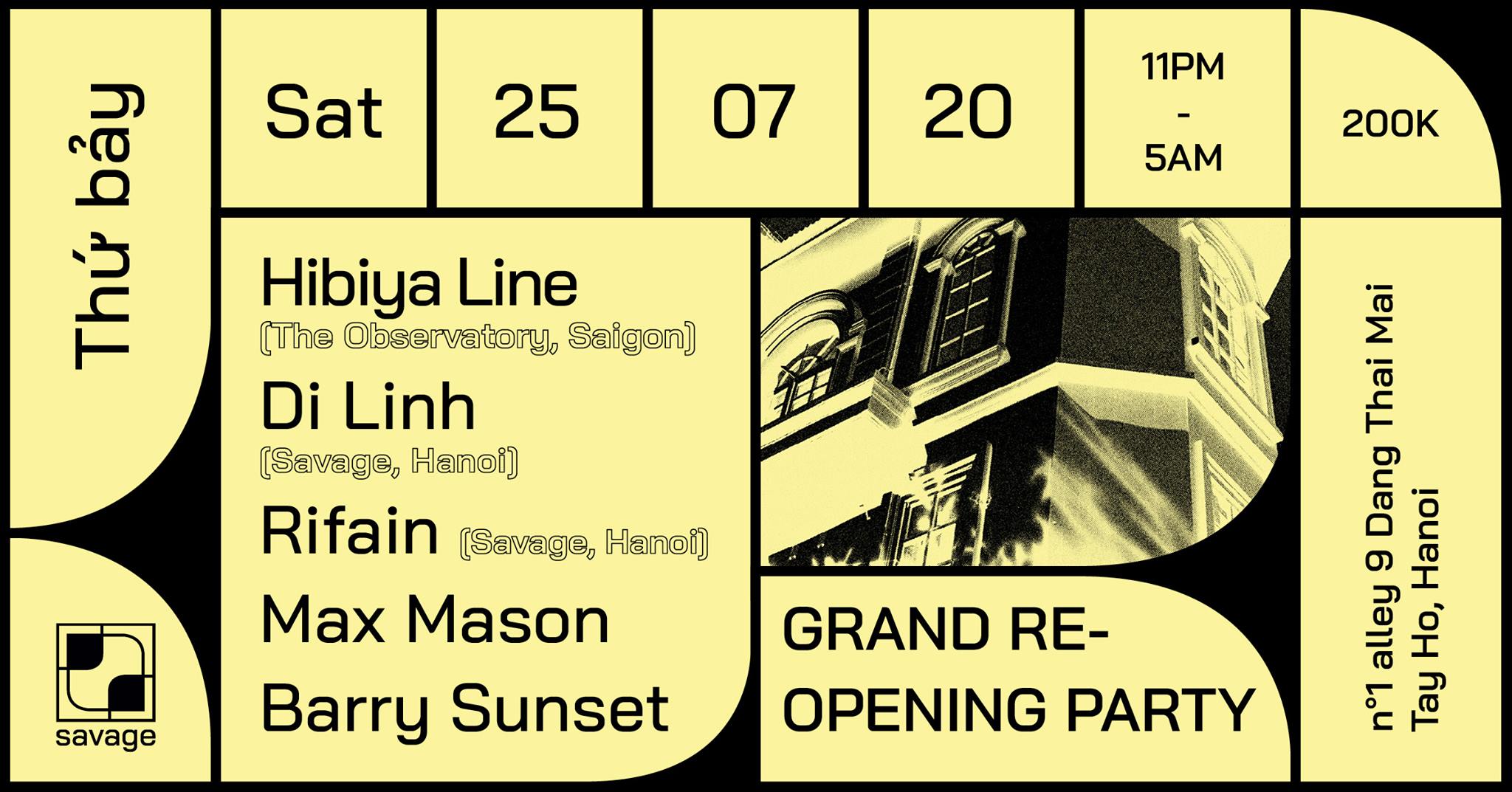 Emerging from the underground to bring a string of increasingly hypnotising events, Savage is excited to present Hibiya Line alongside residents Di Linh and Musical Director Rifain.
Bringing high energy to the table, Hibiya Line is known as one of the most versatile and resilient DJs in the region, with more than enough capacity and drive to take full control of dance floors from the sundown to sunrise. Having spent the last years perfecting his skills, founder of The Observatory, Hibiya Line has built up a repertoire of his own, spinning at Organik Festival 2019, Taiwan's Pawnshop in Taipei, Boiler Room (Hanoi), Equation (Hanoi) and Zhao Dai (Beijing).
Hibiya Line's sound explores house, disco and techno, but his dance floor can always expect to experience some open-ended style tracks thrown in that make the audio journey more diverse and interesting.
Alongside Hibiya Line, Di Linh and Rifain will be spinning in the Red Cube. Becoming a firm favourite in her local scene, Di Linh is a new rising star in the Hanoi DJ landscape. The DJ started a music path with all passion and she's been making her mark for almost a year in Vietnam by her diverse and colourful music selection spinning at Epizode and Duality Festival.
(more…)
Continue Reading
SAVAGE Grand Re-Opening Party part II: Hibiya Line & Di Linh & Rifain